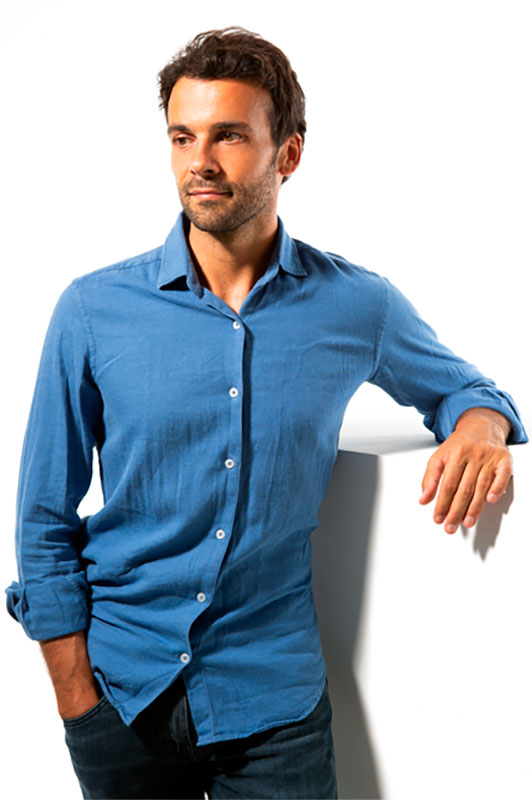 Jaime Salvá Pascual
Nace en Palma de Mallorca en el seno de una familia dedicada al mundo de la construcción y la decoración. Su bisabuelo fundó Salvá Construcciones en la década de los años 40, siendo responsable de obras tan importantes como el Palau March, la Possessió s'Avall, el edificio de Correos de Palma ó el Palacio de Ayamans en Lloseta entre otros. Posteriormente su padre continuó la tradición en el sector con Salvá Decoración, decorando prestigiosas casas en las zonas más exclusivas de Mallorca, Madrid ó Zurich.
Jaime Salvá estudia la carrera de Arquitectura Superior en la ciudad de Barcelona, donde se gradúa en el año 2004. Compagina sus estudios trabajando en reconocidos despachos, como el Estudio de Arquitectura Barcelonés de los hermanos Robert y Esteve Terradas.
Tras finalizar la carrera continúa su inquietud por mejorar y aprender, y se desplaza a Estados Unidos para trabajar en la ciudad de San Francisco durante 1 año en el reconocido despacho Korth Sunseri Hagey Architects, colaborando en proyectos tan interesantes como la vivienda del director de cine George Lucas ó edificios de oficinas en Silicon Valley. Al regresar a Mallorca en el año 2006, crea su propio estudio en el Paseo del Borne de la ciudad de Palma, desarrollando Proyectos Integrales de Arquitectura, ofreciendo además un amplio abanico de servicios. Desde entonces ha realizado proyectos de viviendas unifamiliares, plurifamiliares, y otros proyectos de diversa índole.
Además de su pasión por la arquitectura, sus hobbies son viajar, el baloncesto y la música.
Más información sobre el currículum en LinkedIn.
---
Jaime Salvá Pascual
He was born in Palma de Mallorca in a family that had engaged in construction and interior design for decades, and he studied architecture at the University of Barcelona while worked for renowned architecture firms, such as the office of Robert and Esteve Terrades.
After the university, he moved to San Francisco, USA, and served at Korth Sunseri Hagey architects, where he helped to design several projects, as the house of the famous film director George Lucas, or office buildings in Silicon Valley, and upon returning to Spain in 2006, he opened his own studio at Paseo del Borne, in the heart of Palma. Aside from completing many private residential projects, multi-housing, and other types of buildings.
Besides his passion for architecture, his hobbies include travelling, basketball and music.
More details about the CV at LinkedIn.
---